FAVORITE DISHES FROM BITE AT THE BEACH, AND WHERE TO GET THEM
On August 10th, 2019, Manhattan Beach hosted the 6th annual Bite at the Beach. Featuring some of the best local flavors, attendees ate and sipped samples from the area's hottest and tastiest establishments. If you happened to miss out on this delectable event, there is still plenty of opportunity to try some of the favorite dishes and drinks that were offered. Here's where you can go on your next night out…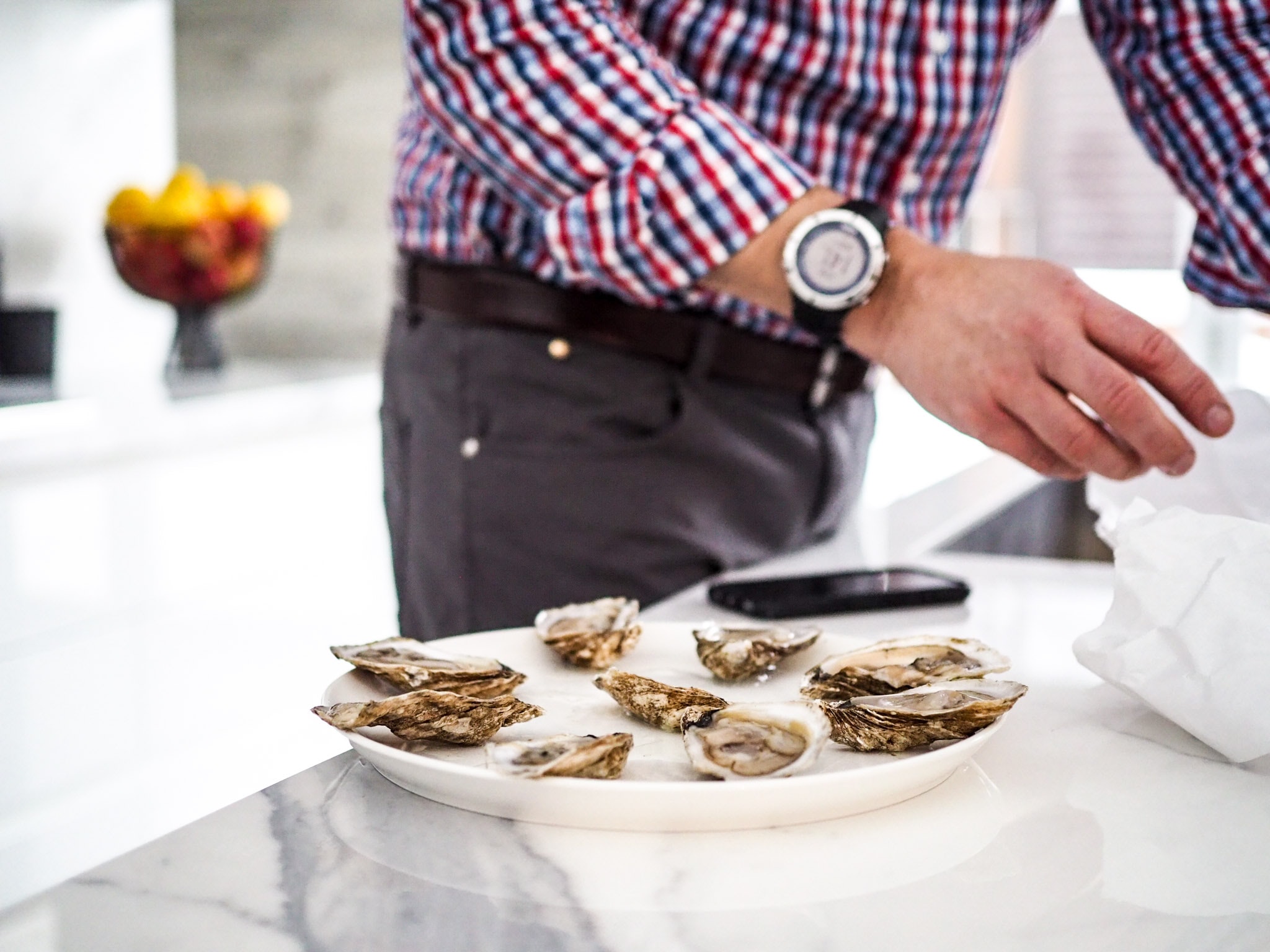 Sausal blends traditional Hispanic ingredients with fresh farmers' market fare. A hit with many locals, Sausal is located in nearby El Segundo. Some of the dishes you won't want to miss include the hearty Sausalito Burger, bold Angry Mussels, or any of the sumptuous seafood dishes. Laid back and welcoming, you'll enjoy this excellent, top-rated restaurant. While great for a couple's night out, it's also ideal for celebrations and groups.
Make it a point to cool off one day at Gelato and Angels. If you happen to be near 308 Manhattan Beach Boulevard, there's no excuse not to go in and try an artisanal gelato. This gelato is something special, with local organic and other fine ingredients imported directly from Italy. While you can try a myriad of available daily flavors, don't skip signature favorites like the Spaghetti-Gelato Sundae or Burrito Gelato.
Petros is an airy and bright Greek restaurant that features Mediterranean dishes with a Californian flair. Situated at 451 Manhattan Beach Boulevard, visit for lunch, dinner, or a Saturday or Sunday Brunch. You'll have more than enough dishes to choose from, and you can pair it with the perfect wine, another Petros specialty.
Looking for a casual, rustic dining option? Manhattan House is a fantastic choice. This award-winning restaurant lives at 1019 Manhattan Beach Boulevard and is home to some truly mouth-watering bites. Manhattan House is a farm-to-table extravaganza, and while the menu changes seasonally, you'll find things like Pan-Seared Shrimp, Charred Broccolini, Spicy Clams, Wild Mushroom Toast, The Best Damn Burger as well as an extensive list of cocktails and a tasty kids menu.
With locations in El Segundo and Manhattan Beach, you can kickstart your day (or midday or evening) with a New Zealand coffee experience. Not only will you find vibrant coffee blends and beautifully crafted drinks at Two Guns Espresso, but you'll also have the option of a quick and fresh grab and go meal.
Manhattan Beach and nearby areas offer excellent dining and drink options. Hopefully, you won't have to miss the 7th Annual Beach Bites. But if you do, you can always visit some of the restaurants that showcased their food, brew, and more at this wonderful event.